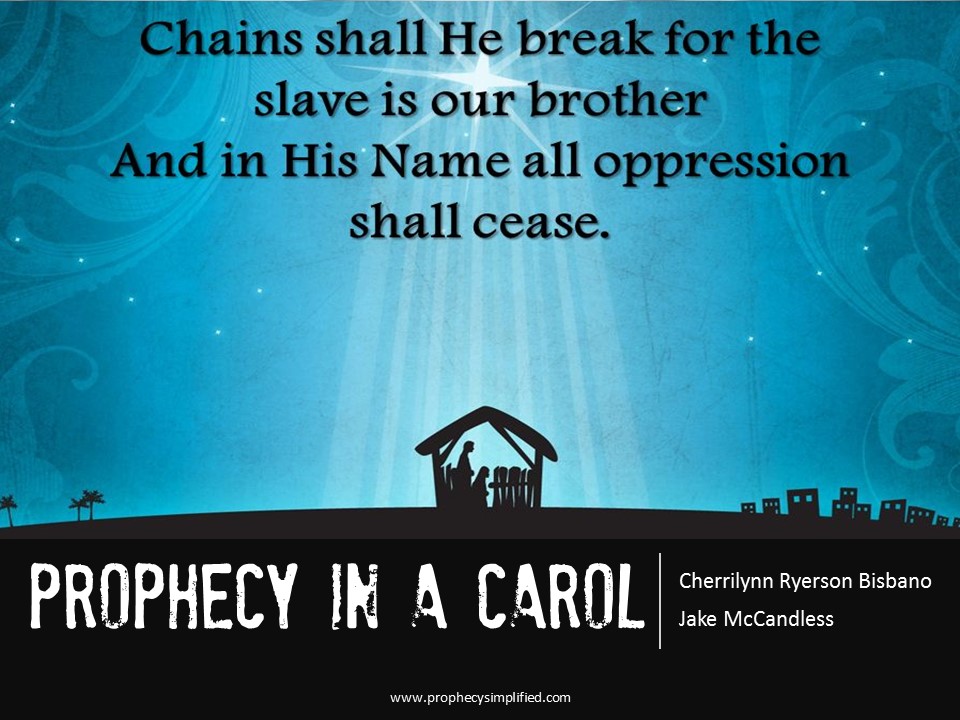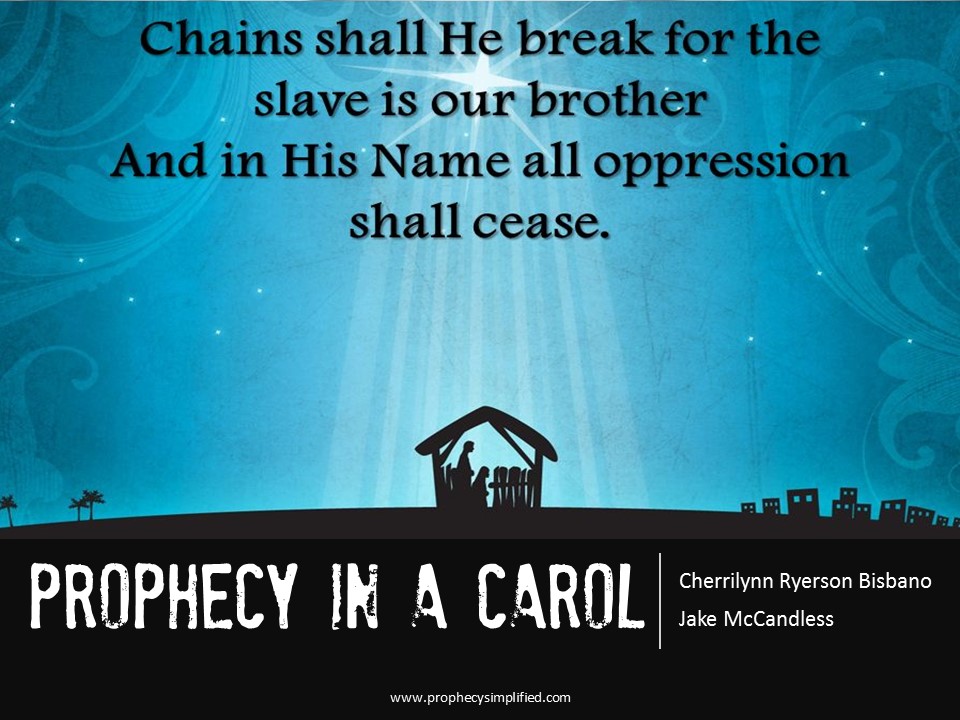 The Spirit of the Sovereign Lord is on me, because the Lord has anointed me to proclaim good news to the poor. He has sent me to bind up the brokenhearted, to proclaim freedom for the captives and release from darkness for the prisoners – Isaiah 61:1
For 28 years I sang Christmas carols without understanding the words.
Now that I am a precious child of God, Carols bring life and hope.
One of my favorite carols is O Holy Night. My favorite line in the song, "Chains shall He break, for the slave is our brother, and in His name, all oppression shall cease."
Jesus humbled Himself and entered the world to break every chain.
I was in chains. Chains of self-doubt, worry and unbalanced expectations. I saw myself as unlovable, worthless, without a purpose. Jesus changed me when I believed this truth.
As we celebrate the birth of our Savior, let's take a look at my favorite verse in O Holy Night and compare it to Scripture.
Chains Shall He break
He brought them out of darkness, the utter darkness, and broke away their chains. Psalm 107:14 NIV

I am your servant, LORD, I serve you just as my mother did; you have freed me from my chains. Psalm 116:16 NIV
For the slave is our brother
but made Himself of no reputation, taking the form of a bondservant (slave), and coming in the likeness of men Philippians 2:7 NKJV

For whoever does the will of my Father in heaven is my brother and sister and mother Mathew 12:50 NIV
For He who sanctifies and those who are sanctified all have one source, That is why He is not ashamed to call them brothers Hebrews 2:11 ESV
And in His name, all oppression shall cease
Then we cried to the LORD, the God of our fathers, and the LORD heard our voice and saw our affliction, our toil, and our oppression. Deuteronomy 26:7 ESV

From oppression and violence, He redeems their life… Psalm 72:14 ESV
I still get chills when I sing this song. In Luke 4:18 Jesus declared that He is the fulfillment of Isaiah's prophecy.
I envision people walking out of jail cells with no shackles, leaping for joy at their newfound freedom. Heads lifted high to greet the sun instead of staring at their feet. Hearts that once craved love now possess complete acceptance in Christ, who is Love.
As we celebrate His birth, let us never forget that He is the Messiah. The promised one.
Emmanuel, God with us.
He is the only one who breaks chains, heals wounds, and sets the captives free from the bondage of sin. My heart rejoices and I want to fall on my knees in reverence and worship.
Let's join the angels and praise the Holy one for all He has done for us.
What effect do Christmas carols have on you? Join the conversation.
---